Future, the outdoor car cover is tailor-made and perfectly custom made: thanks to the elastic fabric it follows the finest details of the lines of your car and it cancel the wind effects; Future gives the bodywork total protection against scratches and, at the same time, personalized printing of the original logo helps guarantee a remarkable aesthetic effect.
It is completely water-proof, elastic and breathable, Future has been designed for indoor and outdoor use: the best protection for your car.
This special kind of fabric was born from our enviable experience in automotive industry, thanks to our collaboration with the best car manufacturers in the world.
It comes with a practical bag for storage and transportation.
Available in:
* Gray, as shown below
* Satin black
* Red
* Blue
* Green


Delivery time: +/- 5 weeks.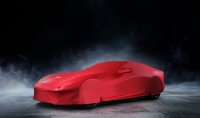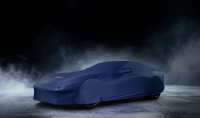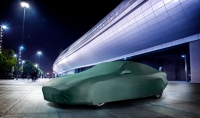 Optie Windbelts
Price 30.00 €, just to order together with the cover.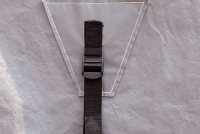 More pictures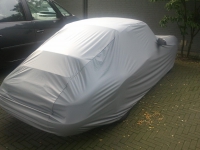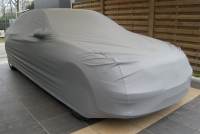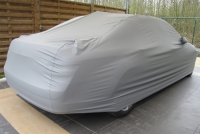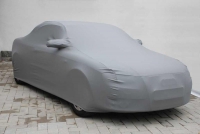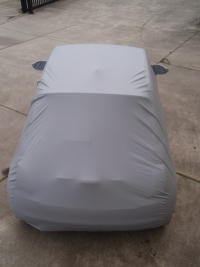 * see also our sales conditions